The Next 3 Steps. . .
1. Tell us how this website has helped you.
2. Discover the immediate benefits of being a Child of God.
When you invited Jesus into your life, not only were you given Eternal life in Heaven but also spiritual resources for living here on earth now. Find out how to tap into everything that God has given to you.
(See MENU > BOOKS > The Adventure of Living with Jesus)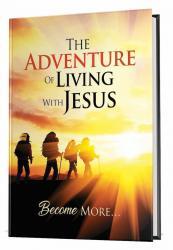 3. Explore the JO Web App to find out what God offers you.
You are a CITIZEN OF GOD'S KINGDOM and freed from the kingdom of darkness.
You are EMPOWERED BY THE HOLY SPIRIT who lives within you.
You are able to GROW CLOSER TO GOD and EXPERIENCE GOD'S LOVE every day.
(See MENU > to search the above capitalized words to learn more)